We create digital learning experiences But not only!
We design solutions to facilitate learning in the flow of work
We help you to build a strong learning culture to learn all the time, and when needed.
Continuous
Learning
Most of the trainings focus on providing learning resources or classroom trainings for a given period. And then? Most of the time, nothing else.
We learn in different ways and continuously:
by interacting with others (social learning),
by ourself when we read, do research on the internet (informal learning) and,
by working (experiential learning)
To be effective, we think that training must go beyond a static training path and integrate these 4 types of learning (formal learning + informal learning + social learning + experiential learning).
We create learning experiences that are more useful, efficient and motivating.
We bring together various modalities (learning resources, events, spaces for sharing and collaboration…) to multiply learning opportunities.
And in practical terms, what does a learning experience look like? If we put ourselves in the shoes of a learner, to develop skills in a sustainable way, we will have to go through different learning steps.
For each of these steps, we will prepare different types of learning activities which will help the learner to develop his knowledge.
Let's take an example, A training for sales and marketing teams to launch a new product. What could their learning experience look like?
Want to build your customs learning experience with the help of our consultants? We offer one-day face-to-face or online Workshops. Contact us
We design various formats to boost the efficiency of your learning environments.
Learning tools :
Rapid learning
Digital learning
Videos (with interactivity)
Microlearning
Digital escape games
Web series
Learning games
Interactive Classroom trainings
Interactive virtual classrooms
Tutorials
…
Formats, rituals promoting the sharing of experiences and learning in the workplace :
Learning Coffee
On the job training
Coaching, mentoring
Team challenges
…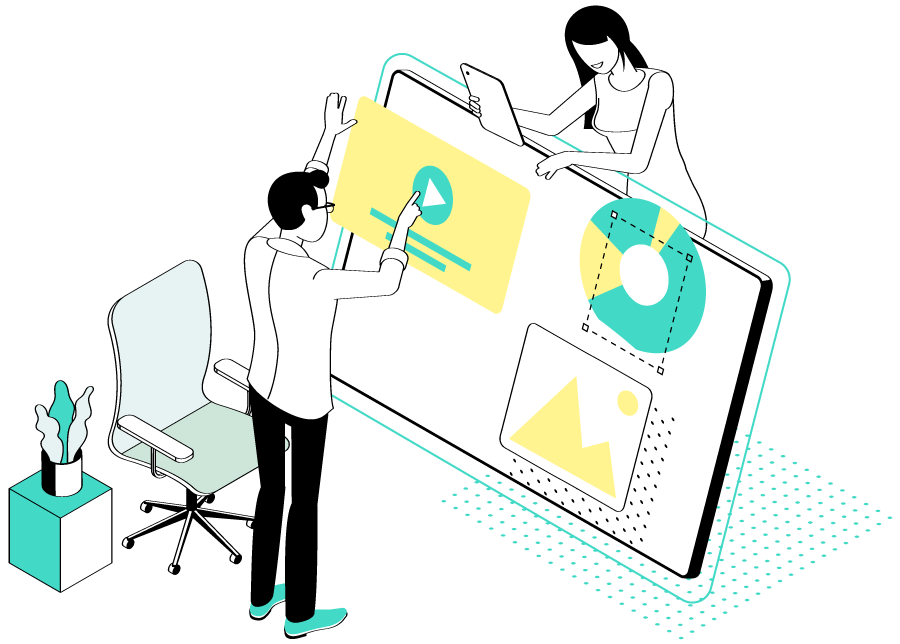 We design customs learning experiences on all types of subjects. You have no source material? no internal expert? We can find in our network of partners the best experts for your project.
Projects carried out with
passion and rigor.
We are an ecosystem bringing together fifty specialists to create the best possible learning experiences.
By your side, consultants, instructional designers, artistic directors, graphic designers, motion designers, directors, video editors, multimedia developers, graphic facilitators, business experts, speakers, actors… work hand in hand for the success of your projects.
For more than 15 years for some of us, we have been working with the largest groups and their Corporate University to test, innovate, improve their learning experiences. To all of us, we have worked with more than 80% of the CAC 40.
At Newton Agence, we are committed to carrying and sharing our values ​​on a daily basis. Here are a few:
happy team, happy customers!
talent wins games, but teamwork and intelligence win championships!
equal pay for women and men
we are starting the EnVol label – first steps towards ISO-14001 certification
we are making significant efforts to reduce our own environmental impacts (in particular emissions). When we do not succeed, all greenhouse gas emissions linked to our activities are offset: energy, travel, fixed assets, consumables…
in each of our business proposals and in the case of a commitment by our customer up to 1.5%, Newton Agence agrees to buy trees for the equivalent of 3% of the amount of the proposal.